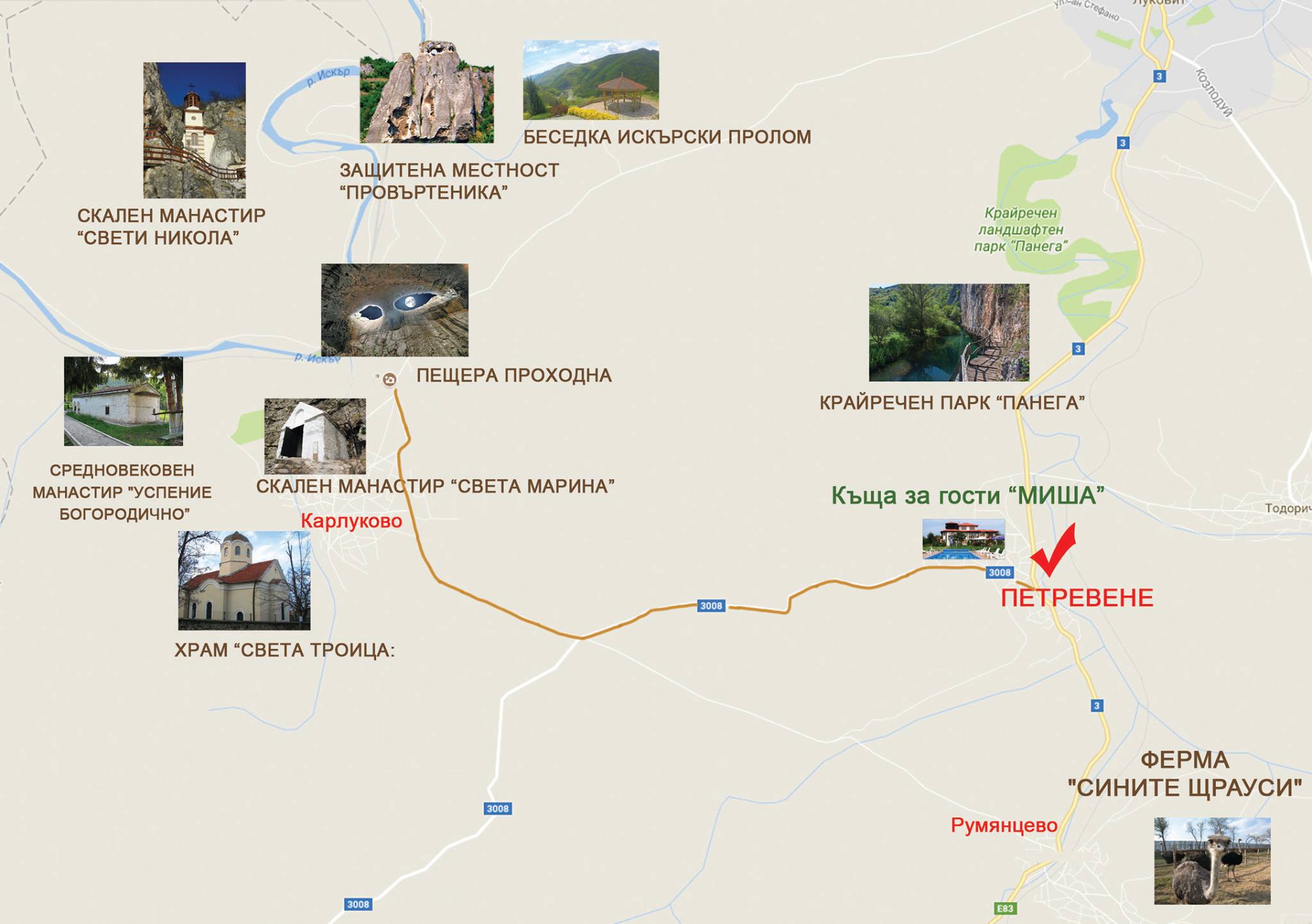 If you are wondering where to take your family or how to spend an unforgettable day
with friends, here are some suggestions from us. Before lunch, walk to the cave
"Passable" (God's eyes), from there you continue to the "Stone City", there you will go
enjoy the unique architecture - stone houses resembling stone
era of the Fleinstone family. Already a little tired and hungry,
you can relax in the cool gazebos in the yard of Misha's house
and eat deliciously prepared meals from the guest house's restaurant
Misha & quot, Petrevene village.
If you want to stay there to continue the next day to explore
beauties in the area do not forget to make your reservation in advance:

You can end the day relaxing in Misha's summer pool.
The next day, after
delicious breakfast and with new strength, do not forget to visit the Eco trail "Iskar-Golden
panega ", only 4 km. from the village of Petrevene. There you can also rent a boat to
explore the beauties of the river itself. Then 2-3 km. Next is "The Golden One
park "where you can see the famous Floating House. Oh, if you decide to
stay in House Misha for another day, you can visit the rock monasteries "St.
Nikola "and" St. Marina "," Saevata Dupka "cave (from the 100 National sites) and
ostrich farm
Guest House Misha, Petrevene, for reservation: 0885 543 442